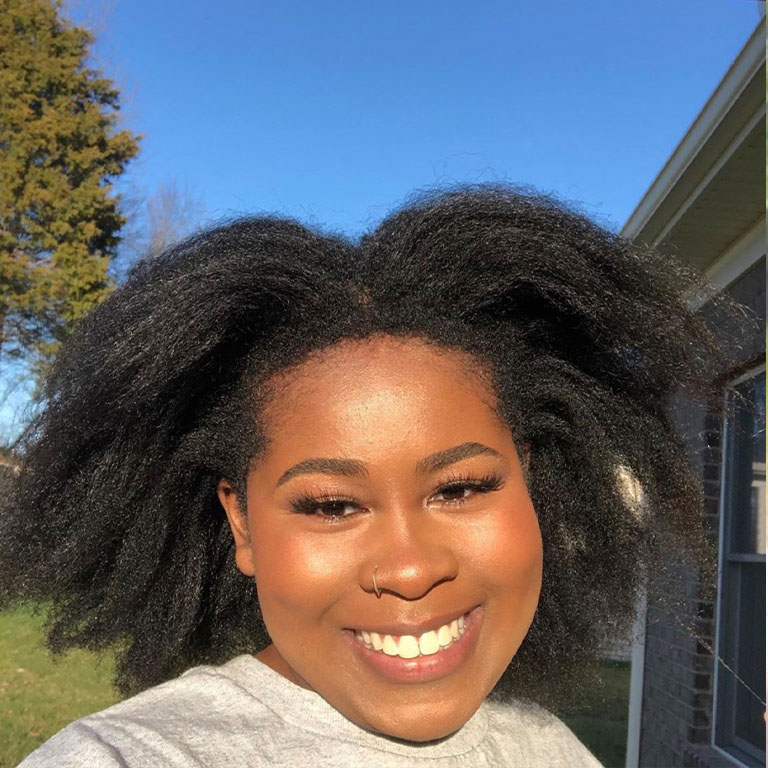 Hi! My name is Jordan Plunkett, and I'm a junior Oboe Bachelor of Science student with an Outside Field in Arts Management. Since I'm sure few people know what that means, the BSOF (Bachelor of Science with an Outside Field) program allows students to participate in two areas of study without needing to be a double major.
I LOVE to read and play around with social media, I'm interested in low-impact/waste living, and I created my own business directory to advocate for Black woman entrepreneurs.
My past mentoring experience includes working with Freshmen in the Base of Women (BOW) program and volunteering my time to help elementary school students sharpen their reading skills in a program called Read to Succeed at the Bloomington Boys and Girls Club. I hope to use what I've learned from those experiences to help others and can't wait to meet all the protégés for the 2020-2021 school year!